eSiteview is a multifunctional cloud solution that brings many different benefits to industrial factory owners as well as other users working around the plants. In this article we are glad to present Valmet customer case to demonstrate the different benefits and use cases that eSiteview brings to equipment suppliers and manufacturers.
Valmet is a world leading, international company offering mission-critical valve technologies, valve automation solutions and services for oil and gas refining, pulp, paper and bioproducts industry, chemical and other process industries. They have been using eSiteview since 2019 to enable remote visits to their Hakkila factory for many different purposes.
eSiteview brings Valmet benefits in many different areas

Engineering
eSiteview improves communication and saves time. At Valmet, a visit from an external contractor is no longer needed when making plant modifications. When installing a new window, the contractor can visit the factory remotely through eSiteview and collect the needed information and measurements to plan the installation.

Communication
At Valmet, eSiteview helps production planning, engineering and the whole project team communicate better with each other regardless what country they are in. They can share an accurate view of the factory in web meetings and get together to solve problems that are complex and difficult to communicate with normal drawings or few pictures.

Data Security
eSite clients must know where their data is located, who maintains it and who is given the access to view what parts of the factory. In projects at Valmet this makes it possible for vendors to take remote site visits during the Request for Proposal phase so they can prepare better proposals. This means better proposal from vendors (better technical solutions, lower price and less risks of unknown).

Marketing
eSiteview supports also multiple marketing purposes. For example factory visits are vital for successful sales and marketing for equipment manufactures. At Valmet, eSiteview provides a safe and unique way to present and promote their products, directly at the production facility where they are made. Factory and reference visits can be done without traveling, despite the pandemic and the customer experience can be taken to a totally new level – globally.
Secure and customized services
In the case of projects, eSite solution helps engineering work and communication between personnel that are not able to visit the site so they can get familiar with the project areas. In Valmet' projects, suppliers, contractors, and other members can be located in different countries. The level of detail from the engineering perspective can be complex and difficult to communicate through a phone call. With eSite solution, all the required information is shared on time and eases the mutual understanding on the project updates and desired outcomes. The visualization of details of the area combined with the accuracy and user-friendly interface, makes it easy for everyone in the organization to use eSiteview. Even, third parties, e.g. subcontractors.
eSite always takes into consideration data security when digitizing a plant. With eSiteview, it is possible to limit the access of certain areas for external staff. For example, during a tender, candidates can visualize key areas so they can prepare better offers, but they will not have access to restricted areas in the premises.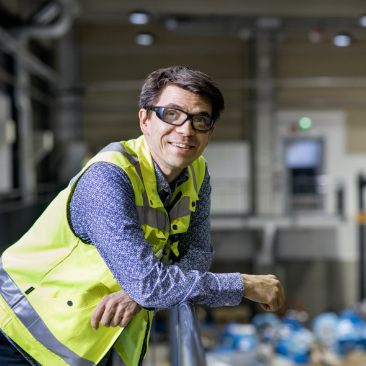 "During these COVID times, when our customers cannot physically visit our site, we have a competitive advantage with the use of eSiteview"

Tommi Liikamaa,
Development Project Manager at Valmet
Effortless experience – eSite provides virtual tours accessible for everyone anywhere
eSiteview makes it possible to have virtual tours to the factory for example, for customers, partners, suppliers, investors, etc. It is of great help for first-time presenters to guide viewers through the factory and give standardized virtual tours, showing the most relevant areas of the factory, pre-routed beforehand. But that is only the top of the iceberg, because it also gives the freedom for users to tailor the virtual visits according to their clients' specific needs.
During the virtual factory tour, they can easily and accurately present relevant production facilities, manufacturing equipment and testing areas to demonstrate how the quality of their equipment is made in practice. In the case of Valmet, they have used eSiteview to present their Hakkila Valve Technology Center and its capabilities to their customers. eSiteview has given them the tools to provide a new level of customer experience, that includes illustrations, videos and area visualizations. During these virtual factory visits, Valmet has been able to create clear positive interest from their customers and are glad to recommend eSiteview to others.
Another application for eSiteview is to support the company´s marketing. For instance, in Valmet's case, they can use eSiteview during customer trainings, webinars, fairs and exhibitions. During the challenges we are currently facing, eSite solution provides a safe way to present and promote their products to their customers.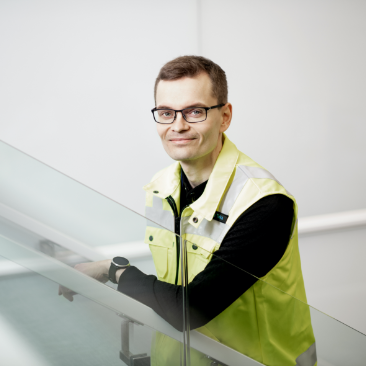 "eSiteview is an easy-to-use and efficient tool, that salespeople have been missing for decades. The process industry has waited for such a solution for a long time to improve the performance of individuals and teams."

Mikko Tikka,
Sales Manager (Finland) at Valmet
"I have used eSiteview during exhibitions and customer webinars. We can easily show our customers the Valve Technology Center. We are even able to demonstrate lab testing capabilities, where access is limited during regular factory tour."

Niina Luoma,
Sales & Marketing at Valmet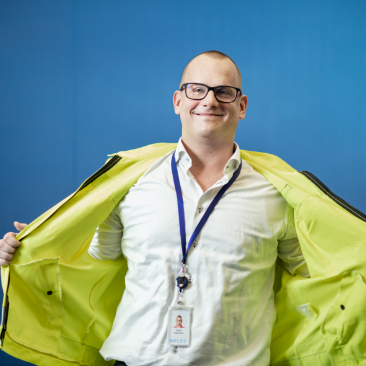 "eSites has enabled us to bring our factory with us to the convention area."

Aleksi Rajahuhta,
Support Engineer at Valmet
Comperehensive overview
eSiteview helps out with the facility management tasks. In the case of Valmet, for example, if a new window is intended to be installed, a visit from the contractor is not anymore required because all the needed information is shown through eSiteview. This means that it saves time for both parties. Thus, the photos and other visual data, available through eSiteview, facilities communication with contractors, especially during the planning phase.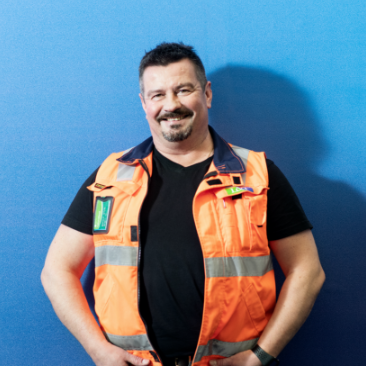 A fast payback time – The benefits outweigh the costs from day one
Quantifying the benefits of an innovative solution might be challenging at times, but this is not the case with eSiteview because the numbers talk for themselves. Time is money and all the savings in travelling translates, not only into zero emissions coming from transportation, but also into saving time in the customer's busy schedule. Valmet can show their plant to anyone who is interested but has no time to pay a physical visit. And even if the client is interested in visiting the premises, it might not be possible due to current times and the travelling restrictions associated with health safety.
Besides the benefits mentioned above, eSiteview also improves communication. For instance, among staff taking part in a project or during maintenance tasks. In these cases, the engineering details can become difficult to explain without a visit to the site. In addition, eSiteview also facilitates virtual tours to customers and serves marketing in regards to trainings, webinars, fairs, and exhibitions. eSite solution takes the customer experience to a new level, which, at the end of the day, has a positive impact on sales.
How does the future look like for eSiteview solution?
One of the persons interviewed said that in the future he sees eSiteview as an essential part of a visualization toolbox for the people who are selling or buying services in the industry. Another interviewee said that he expects to keep using eSiteview after COVID times because of the benefits it brings to his work and that we should consider using eSiteview as a new normal. Another person mentioned that eSite solution has the potential to expand to other industry sectors as well. eSiteview is overall seen as a multifunctional solution that brings benefits to different areas of an organization. It is useful not only for the operation and maintenance engineering but also for project management, subcontracting, safety, sales, marketing, and the list goes on.
If you are an equipment supplier contact us for more information on our case studies and the benefits that eSiteview can bring to you.